Flow
About custom production
We can create your own Nishijin-ori textile with your choice of color and design.
We accept semi-custom orders with customizable colors, and full-custom orders with your choice of design and pattern.
All custom-made textiles are issued with a Nishijin-ori certificate from the Nishijin Textile Industry Association to ensure its quality and authenticity.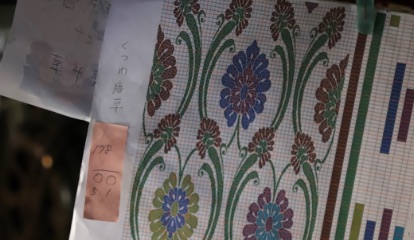 1
Visit our workshop
Please let us know your custom order request and preferred date and time of the visit through the inquiry form.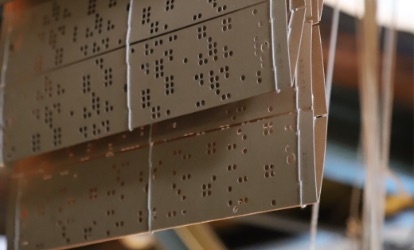 2
Consulting
During the visit, we will ask you about your preferences. Color samples and finished products will be available for you to see.
Please bring reference photos if possible.

(Order Example)
・Semi-custom : Creating an existing Obi in a different color.
・Full-custom : Creating from design, using patterns such as Yusoku-monyo.

We also accept orders with different patterns.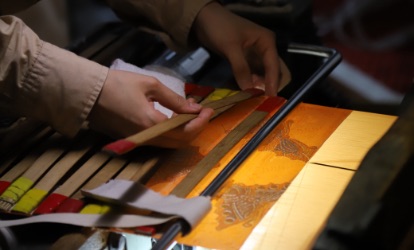 3
Checking Samples
We will send you a sample in based on the consultation.
Production will begin after the order is confirmed.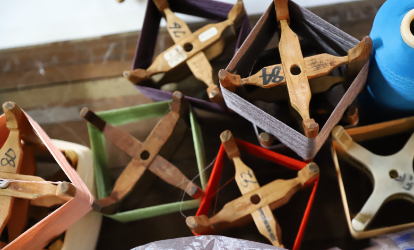 4
Production to completion
We will contact you upon completion. Shipping is available.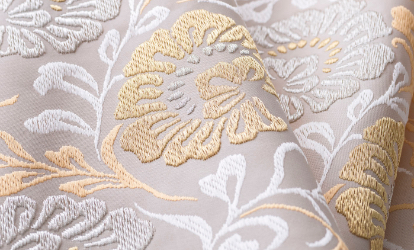 From semi-custom to full-custom order
Custom made Nishijin-ori textiles are possible because of our ability to create textiles from design to thread dyeing to weaving. Based on Yusoku-monyo patterns, we will create your own textile through consultation.
We accept semi-custom orders with your choice of colors and patterns, to full-custom orders with your choice of design.

[Production Period]
It will take a few months to complete depending on the order.
If you have a preferred delivery date, please let us know during the consultation.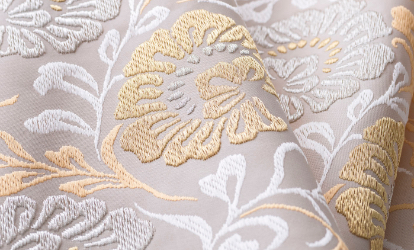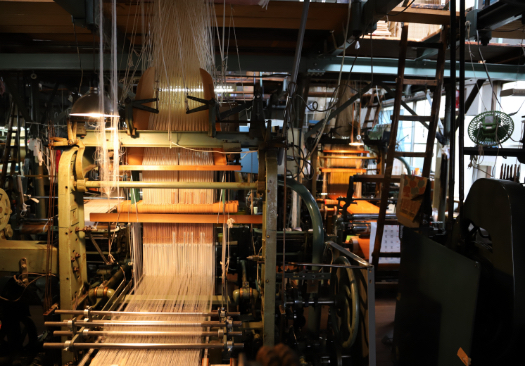 Creating genuine handmade textiles by Nishijin craftsmen.
You can view our Nishijin textile craftsmen at work at our workshop as they create obis with their Jacquard machines, sketch up designs, dye items, and more.
Our tours are by appointment only. Please apply via our inquiries form.