About
Founded in 1902 in the Nishijin district of Kyoto,
Fukuoka Weaving produces Yusoku-monyou pattern Obi, Jūnihitoe Kimono, and custom-made Nishijin-ori textiles.
Fukuoka Weaving is a textile company specialized in Nishijin-ori, weaving attire for the noble class, as well as fine and elegant Obi.
We are capable of producing fabric from start to finish, from design to dyeing to weaving.
This is why we weave custom-made Nishijin-ori textiles.
We value and inherit traditional techniques, while adopting new techniques and raising young craftsmen.
Flow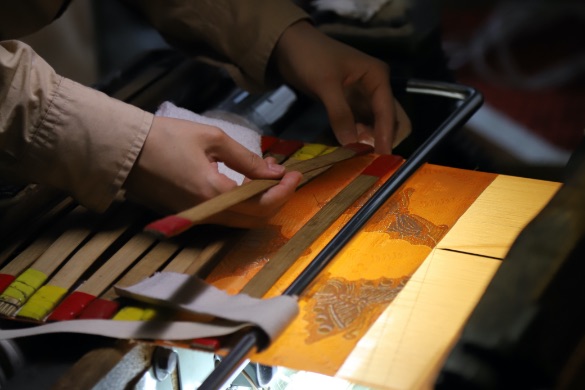 Custom production
From semi-custom orders with your choice of colors, to full-custom orders with your choice of design,
we create your own Nishijin-ori textile.
Factory Tour
Workshop tours
In Kyoto Nishijin Fukuoka Workshop, visitors can see the art of designing, dyeing,and weaving with Jacquard looms up close.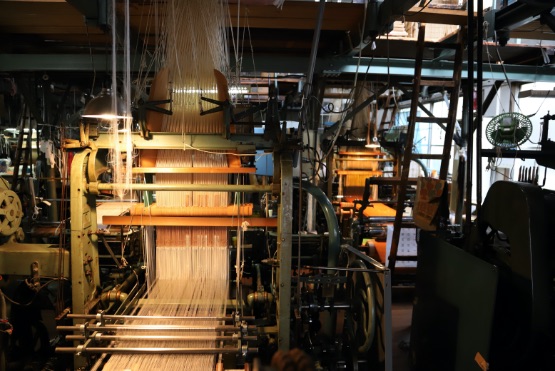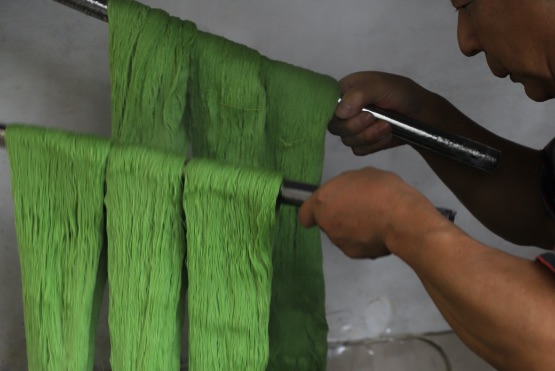 Craftsman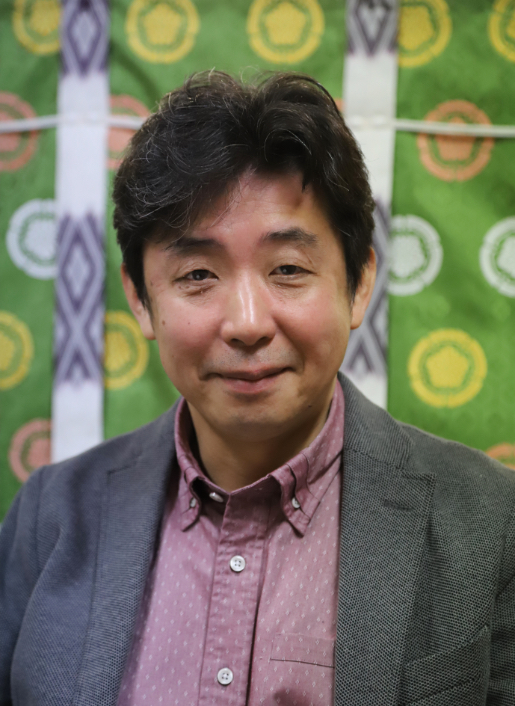 Our craftsmen
To pass on the tradition of Nishijin-ori, Fukuoka Weaving is passionate about training young craftsmen.
We would like to introduce our craftsmen, from experienced professionals to young professionals.